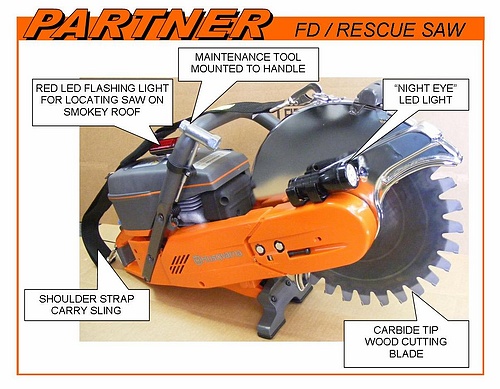 HUSQVARNA K-12 FD-RESCUE SAW "PACKAGE" MODEL
The "Package" Model is equipped with the following:
NIGHT EYE – A bright LED light that provides illumination on a smokey roof or while cutting a roof at night.
CARRY SLING – A heavy duty, adjustable shoulder carry strap with reflective stripe and large brass hooks.
CARBIDE TIP BLADE – Your choice of a 24-tip (12-inch) or 30-tip (14-inch) wood cutting carbide tip blade.
FLASHING LIGHT – A red LED flasher that attaches to your belt to help you stay visible on a smokey roof.